Gazette & Southeast Iowa Union Samples
View our sample pages of our printed products to find a section or grouping that's right for your business.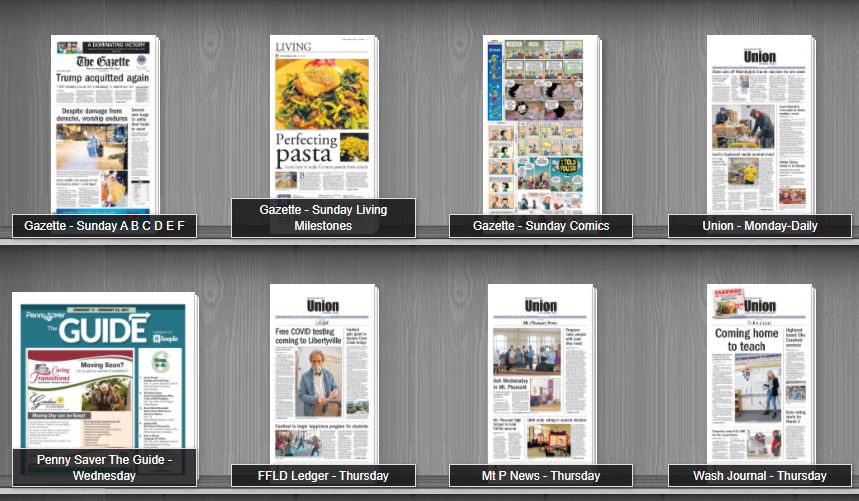 Want your business to shine? Let us show you how!
Lets make this easy!
Give us a few quick details below, and we'll get to work.

We love putting our residents birthday's in the milestones! They enjoy being recognized and they receive birthday wishes from many friends as a result of our advertising in the Gazette. Some residents have even become reconnected with old friends that they have lost touch with. Thank you Gazette for helping us get results!
The Keystones of Cedar Rapids