Gazette & Southeast Iowa Union Samples
View our sample pages of our printed products to find a section or grouping that's right for your business.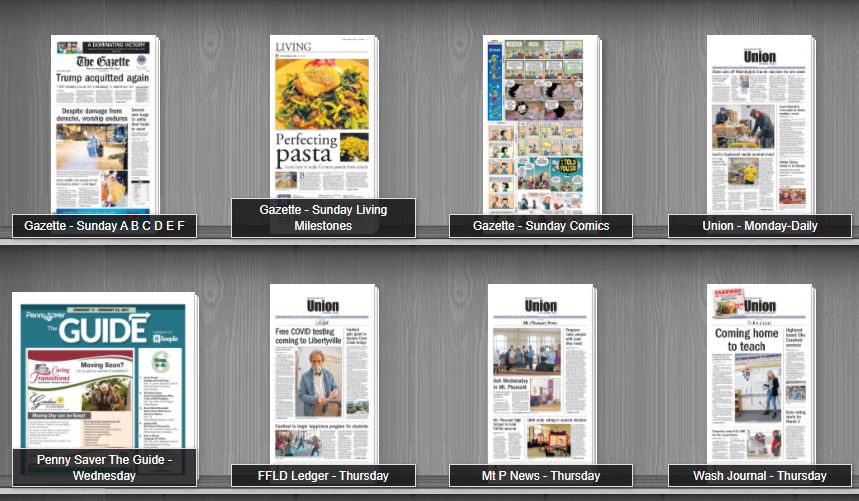 Want your business to shine? Let us show you how!
Lets make this easy!
Give us a few quick details below, and we'll get to work.

Our ads are effective and we gain an immediate response. Advertising in The Gazette is a way for us to let people know about promotions and new technology. Like our direct audio streaming hearing aids that allows a cell phone user to hear better than ever before and our new rechargeable hearing aids with longer battery life. Our sales representative, Pam is very attentive and helpful.
Livingston Hearing Aid Service